Ref No: ML_MHE_1023
Location: Oldham, Greater Manchester
Hours: 37.5 hours
Salary: £23,378 per annum
Closing Date: 13th October 2023
Interview Date: To Be Arranged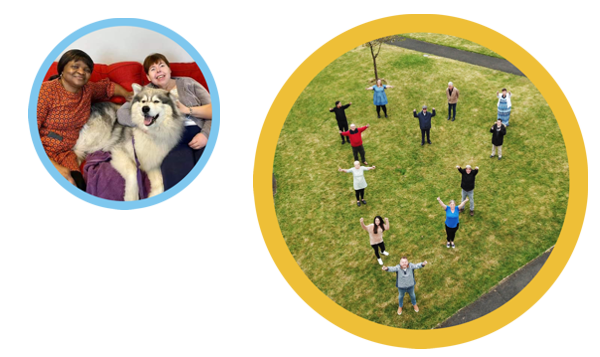 Main Duties and Responsibilities
You will be providing the full range of support functions to the Business Development Team, in regard to Future Directions CIC's social media presence, website design and updating of the website, and the production of marketing material. For example: in written format, as digital content, or as short films, etc.
Objectives of the role
As the Media Lead, we expect you to be up-to-date with the latest digital technologies and social media trends. You will act as the lead contact with our website designer, web host and internal customers, responsible for:
Creating original text and video content, across a number of our social media platforms (X, Facebook, Instagram, LinkedIn, etc.), plus our website;
Ensuring our website is current, addressing any issues with the website in a timely manner;
The creation of marketing videos with experience in a variety of video editing systems and software (i.e.: Canva, iMovie, etc.).
You should have excellent communication skills and be able to express our company's views creatively and have the ability to use social media to tell our stories of how we live out our values and make a difference to people's lives. You will manage our company image in a cohesive way to achieve our marketing goals and ensure that all marketing is on message.
Ultimately, you should be able to handle our media presence ensuring high levels of web traffic and customer engagement.
General responsibilities
As a key member of this values driven, busy company, your main focus will be to live out our values to support the delivery of both internal and external marketing initiatives.
You will work closely with our Senior Management Team to produce creative and engaging content to maximise both the company profile and brand image, on and offline. In conjunction with our Social Media Marketer and Designer, you will ensure that Future Directions has an active presence on all social media platforms, increasing the reach and driving customer engagement by:
Maintaining our digital presence with engaging multimedia content, through LinkedIn, YouTube, Instagram, Facebook and X, working to continuously improve the status, content value and interaction levels of our digital channels;
Coordinating filming for new short films that you will publish, once completed by an external company as well as the production of small films/clips for use on our chosen social media platforms and our website;
Writing engaging articles to complement our short films;
Preparing professional and creative customer and internal communication material;
Preparing print ready artwork to send to the printers;
Doing other duties as required, to enable the smooth running of the Office.
Our Values
Put People First
Be Transparent
Go the Extra Mile
Be Creative
Be Adaptable
CQC Rated Outstanding and winner of Best Employer of Over 250 Staff by Skills For Care!
Interviews to be held at our Head Office in Chadderton
If successful you must be able to complete a full induction course on commencement of employment. Please note the induction will take place at Ram Mill Business Centre, Ram Mill, Gordon Street, Chadderton, Oldham, OL9 9RH.
Request a call
Do you want to learn more about our amazing roles? To find out more, please insert your details below and a member of the recruitment team will drop you a call!