Ref No: ONM_GM_1123
Location: Within the Greater Manchester City Region
Hours: Full Time – 40 hours per week
Salary: £26,234 – £31,234 (depending on experience)
Closing Date: 6th December 2023
Interview Date: To Be Arranged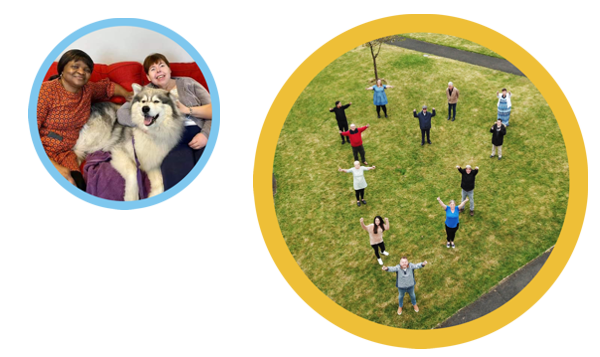 Operational Network Manager (Greater Manchester)
Main duties and responsibilities
Future Directions CIC is recruiting for a professional, motivated and values driven Operational Network Manager. This is a brilliant role for a proven Manager/Leader with previous experience within a management/leadership role. The successful candidate must have the necessary experience within the Health and Social care sector, and have relevant knowledge of CQC and meeting the Fundamental Standards.
Please note: only staff who have passed their probation are eligible to apply for this role.
The role can be worked one of two ways:
Part-time 20 hours Per Week as a Team Manager
Full-time 40 hours per week, 20 as a Team Manager and 20 on rota as a Support Worker – offering a great avenue for progression and career development
Our Values
Put People First
Be Transparent
Go the Extra Mile
Be Creative
Be Adaptable
CQC Rated Outstanding and winner of Best Employer of Over 250 Staff by Skills For Care!
Right now, we're looking for someone like you to manage the day-to-day running of one of our services in Trafford. Here, we provide a supported housing service for people with Learning Disabilities and some mental health problems. But, we need your help in order to provide the very best Person Centred Support. As well as ensuring the quality of service and support provided to people who use our services, we'll rely on you to manage service contracts, line manage front line staff and organise any building maintenance requirements.
Substantial experience gained managing a caseload of individuals with complex needs is a given, as well as being values and outcome driven, able to lead by example using your firm, Values Driven but inclusive management style. You're transparent and encouraging too, and have lots of tact and diplomacy.
Interested, and want to make a real difference, then we would love to hear from you!
Please note you may be required to fill out an application form before the interview stage of the application process.
*Interviews to be based at our Head Office in Chadderton*
All successful candidates will be required to complete a full induction which will take place in Chadderton, Oldham.
Job Types: Permanent, Part-time, Full-time
Salary: £26,234 – £31,234 per year (Based on Team Manager role. Salary will be pro-rata if the role is based on a job share split 20 hours as Support Worker and 20 hours as Team Manager). For further information or if you have any questions please apply so we can get in touch!
If successful, you must be able to complete a full paid induction. Please note the induction will take place at Ram Mill, Gordon Street, Chadderton, Oldham, OL9 9RH.
Request a call
Do you want to learn more about our amazing roles? To find out more, please insert your details below and a member of the recruitment team will drop you a call!