Specialist Roles
Our Specialists ensure that the support provided across all services within Future Directions is of the highest quality.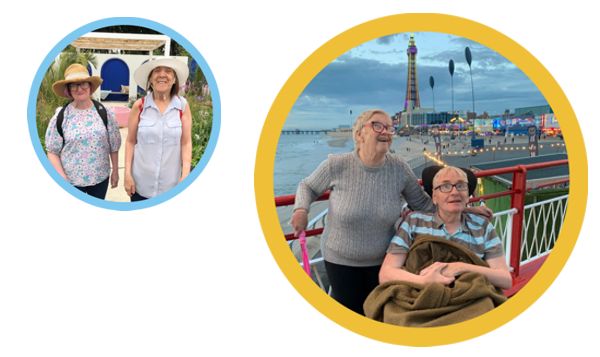 Meet the Specialists who make a real positive difference to people's lives.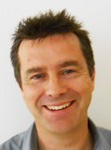 Paul Lord
Learning and Development Manager
Paul is a Registered Nurse with well over 35 years' experience of working in Health and Social Care. During this time he held a number of key clinical and managerial positions and has – within these posts always aspired to the delivery of services that are centred around people who have used those services. In March 2016 he retired from the Director of Operations position and returned to Future Directions on a part-time basis as the Training and Development Manager. He is also the line manager for the Positive Behavioural Support Lead.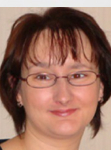 Kim Barrett
Personalisation Lead and Friends For Life Lead
As our Personalisation Lead and Friends For Life Group Lead, Kim's role is to ensure the people we support lead the lives they choose. This includes planning day trips out and creative activities with the Friends For Life Group. She works closely with individuals, families and support teams to enable people to reach their dreams, wishes and aspirations. Kim drives all aspects of the personalisation agenda as Future Directions continually strives to deliver a truly personalised service. She feels privileged to have the opportunity to change people's lives.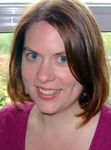 Jennifer Neville
Project Manager, Volunteer Lead and SPICE Manager
Jenny is passionate about ensuring people we support are given greater choice and control over their lives in order to be active, engaged and valued members of their communities. She works closely with SPICE to develop their skills and confidence and support them with the work they do.
Jenny is also responsible for volunteering. She recruits new volunteers into Future Directions and promote its benefits to the people we support. She loves her job and is committed to creating opportunities for people we support to promote their independence and human rights.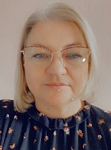 Sharron Hunt
Quality Compliance Lead
Sharron is a registered nurse with many years of experience in providing high quality individualise designed personalised support services for people with a learning disability, complex health needs, mental health, autism and those with a forensic history.
Sharron has held the role of Registered Manager for many years and is passionate about ensuring that the support that is provided across all services within Future Directions is of the highest quality, ensures that the individual is at the centre of the process and is always working with teams to ensure that they are striving to improve the services provide and ensure that everyone is living their best life.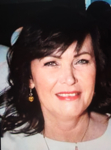 Jane Mazzafiore
Quality and Compliance Officer
Jane is a registered nurse with 30+ years of experience working within Health and Social Care in various settings supporting people with complex needs, mental health and autism during this time.
Her role is Quality and Compliance Officer ensuring the services we are providing are values driven, and of the highest quality as well as continually improving our service.
She enjoys her present role, demonstrating her commitment and a real passion for supporting and mentoring teams to achieve an outstanding service.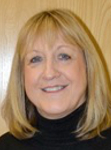 Alison Robinson
Quality and Compliance Officer
Alison is a Registered Nurse who has been working for over thirty years with people with learning disabilities, mental health needs and forensic histories within health and social settings.
As a Quality and Compliance Officer, she ensures that Future Directions provides a high quality service for the people we support that is safe, effective, accessible and individual to the person's needs. What is most important to Alison is ensuring the people we support are at the centre of all decisions made about their lives.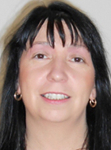 Suzanne Ryan
Lead Nurse and Positive Behavioural Support (PBS) and IAPT LeadOfficer
Suzanne is a Registered Nurse and Social worker. Since 2001, she has worked in supporting people with learning disabilities and Mental Health needs and/or complex and challenging behaviour as a Team Leader and Network Manager. As an Employment Lead, supporting people to find paid and voluntary work, she helped to set up The SPICE Group. Her other professional experience includes being a Practice Educator/Mentor for social work and Nursing students, and an Assessor and Verifier. She is our lead on BSC Behaviour Analysis, training staff on PBS (Positive Behaviour Support).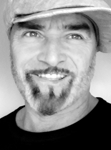 Kevin Phoenix
Music and Creative Activities Lead
Singer-songwriter Kevin plays a big part in making sure the people we support live their best lives possible through organising person centred music sessions across Future Directions' houses. As well as one-to-one sessions and small group sessions, this also includes organising the Stronger Together Community Choir and Open Mic sessions, and trips out to local recording studios. He is also the genius behind Fun Time Friday with his fellow colleague, Stuart. Kevin has over twenty years' experience in working with people with learning disabilities and autism spectrum conditions.