The Stronger Together Community Choir
…was born from a desire to help people to connect through music virtually during Covid.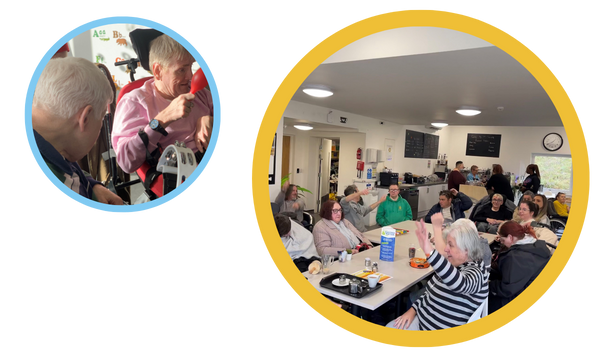 It was set up to help people's mental health due to COVID lockdown
The choir was started in February 2021 by Kevin Phoenix (Future Directions Music Man) and Lorraine Chapman-Linnett (Operational Network Manager) initially on zoom and then later through in person meet ups. Kim Barrett (Personalisation Lead) kindly provided the technical support needed to facilitate these zoom sessions and makes this dream a reality for people across the organisation
Music and bringing people together through singing has a massive positive impact on people's mental wellbeing. The Community Choir created a sense of togetherness during a period of social isolation for many because of the restrictions in place due to the pandemic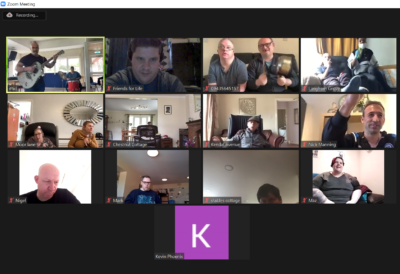 Each session would start with laughter yoga and some gentle stretching exercises which helps with breathing techniques for singing. Today, it is a thriving social event including an open mic session and refreshments. We have taken the Stronger Together Community Choir from a Zoom based group session to winning the Care Sector's Got Talent award at The NEC Birmingham Arena, where we got a standing ovation!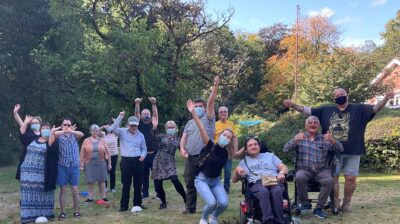 With our Music Man Kevin taking care of the music, Stuart Vallantine takes care of the laughter yoga part of the Stronger Together Community Choir. All songs are chosen by the people we support, some of which have gone on to record their song at a local recording studio. The Stronger Together Community Choir has empowered the people we support to have more confidence in themselves and goes from strength to strength.