River Beal Community Hub Café ….Where Communities Come Together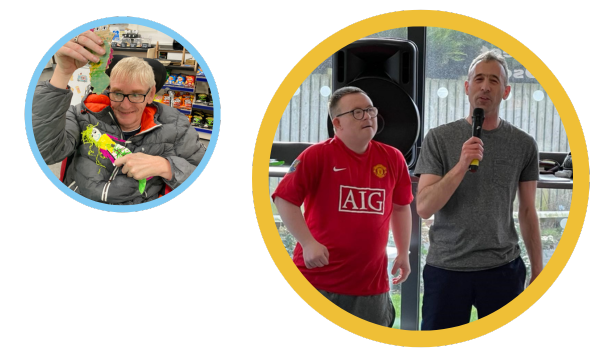 Our Story so far
Due to National Covid restrictions that were in place, when the café was scheduled to open and the impact of Lockdown our community hub café had a number of 'false starts' and we were only fully able to open our doors to the public in May 2021, following the lifting of Covid restrictions.
As well as offering our customers the best tasting tea and coffee in the area, we also provide a safeand welcoming space for community groups to come together to meet and to connect.
To date, we have hosted craft workshops, we host a community choir bi monthly and a local Ukulele group on a weekly basis. We also hold extra ordinary community celebrations, and we have recently held a coronation party, birthday parties and a number of fundraising activities in support of local charities. It is also a Safe Place under The Rochdale Safe Place Scheme which we manage via our SPICE Group.
The community hub café also provides a range of free magazines, newspapers and free access to WiFi. Within the Riverbeal Court development, River Beal Café's unit is approximately 86 square metres – including seating areas with fifteen tables, a kitchen, office, storage and toilet areas.
If you would like to use our Community Hub, please do get in touch with Lorraine Chapman-Linnett on 07410 411023 or email us at riverbealhub@futuredirectionscic.co.uk
Alongside our hub facilities, our café also provides a simple but varied menu for our customer. We only use the finest high quality ingredients at River Beal Hub Café and follow strict preparation guidelines. We pride ourselves on great service and in having plenty of seating areas, indoors and outdoors. It is a great place to meet with friends, relax and enjoy a great cup of coffee.
Our menu includes espresso-based coffee drinks like lattes, mochas, cappuccinos, and flat whites. It also offers a range of sweet and savory snacks, cakes, sandwiches and toasties and has a full-time hub café manager. It also supports a number of part-time volunteering opportunities – which have been offered to local vulnerable adults, with the aim of supporting them into paid employment.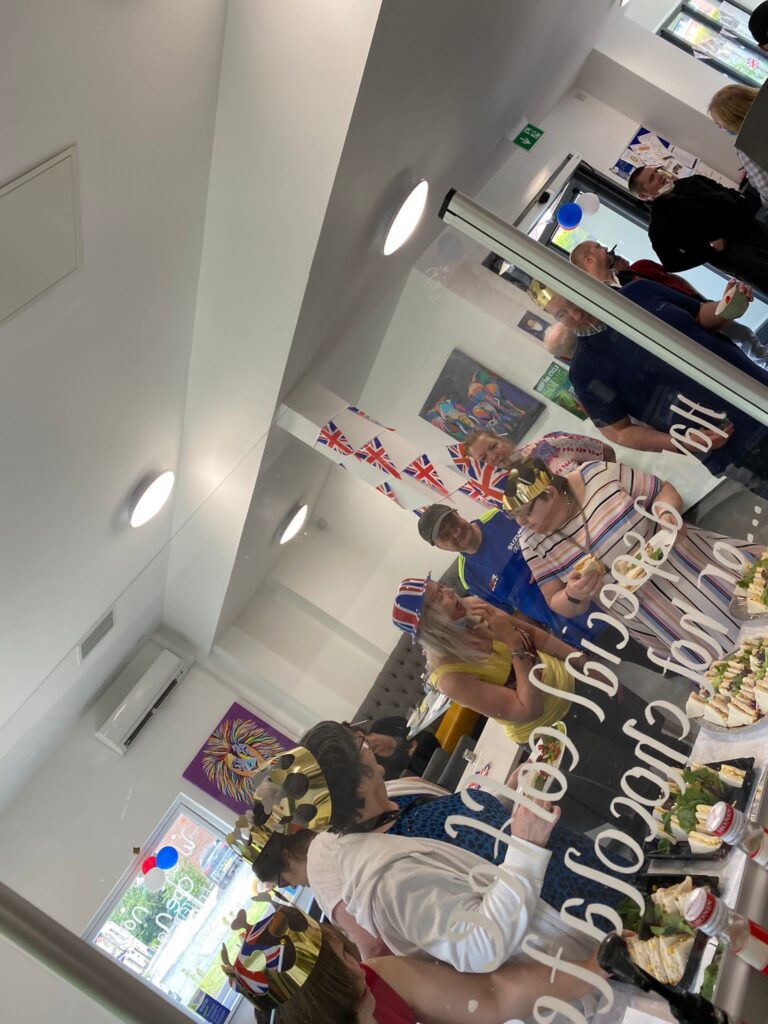 Social Value
River Beal Hub Café is based on a number of key social value principles and will have a positive impact on the local community. It will bring people together and provide a hub for the local community where people can build meaningful connections, share interests with one another, and help reduce social isolation. We will also provide jobs and skills development, which in turn will help build people's confidence, resilience and support independence.
Living out our values;
Putting people first;
Providing voluntary and paid employment careers for vulnerable adults;
Bringing the local community closer together by becoming a daily necessity for Milnrow residents and commuters;
Create a space for the local community to use as an inviting hub/café and a resource for local groups and activities; for example: book clubs, board game groups, yoga classes, etc;
Create local training and voluntary opportunities, enabling people to develop work-based skills;
Support mental wellbeing and loneliness: for example a chatter and natter table/volunteer.
This has been a huge project for us and we would love you to follow our journey on Facebook (River Beal Café) and on Instagram (river_beal_cafe). You can follow these pages for special offers and news on social events at River Beal Hub Café.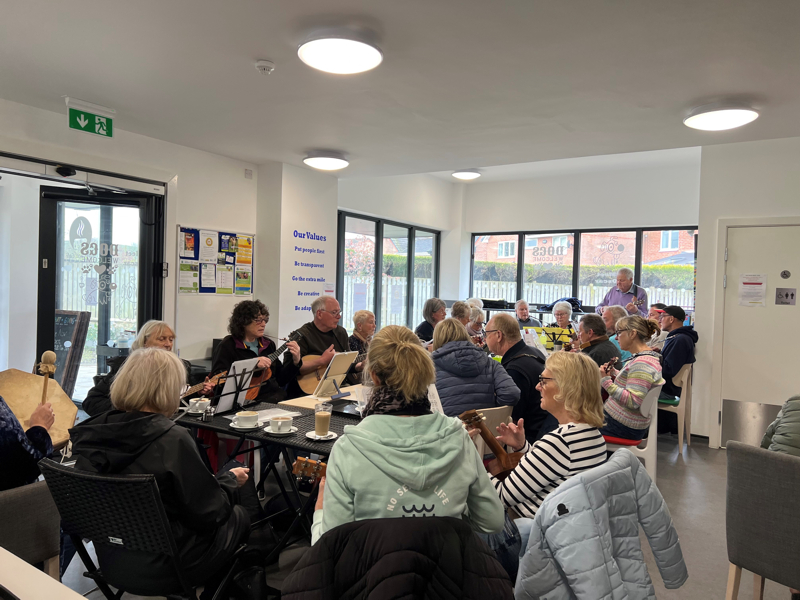 River Beal Hub Café is open from 10.30am to 3.30pm on weekdays.
 The nearest Metrolink Tram Stop is Milnrow, which is five minutes walk from the café and has trams every 12 minutes to Rochdale, Oldham, Chorlton-cum-Hardy, Didsbury and Manchester. The R4 Rochdale Runners bus route from Ladyhouse to Rochdale Interchange also stops nearby on Harbour Lane.
River Beal Café
14 Ladybarn Lane, Milnrow, Rochdale, OL16 4GQ