Support Services Team
Our Support Services Team ensure that the support provided across all services within Future Directions is of the highest quality.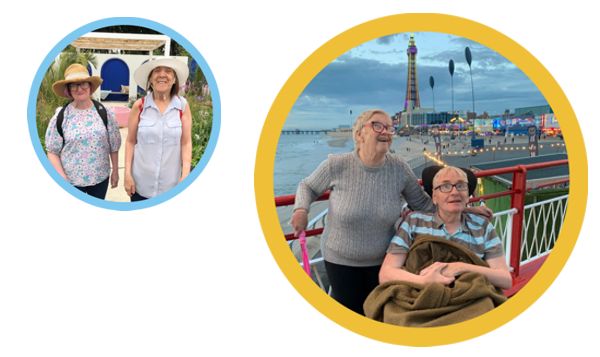 Meet the Support Services Team who make a real positive difference to people's lives.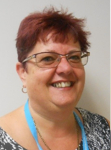 Nicky Walsh
Office Manager
Nicky is the Personal Assistant for the Director of Operations and organises the smooth running of all Offices and our Administration Team. She organises Future Directions' events over the year like Christmas parties for the people we support, Engagement Sessions and the legendary Celebration Day.
If you have any queries, please contact her on 0161 769 9029. She'll be happy to help or point you in the right direction of who can help.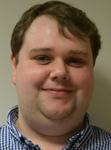 Jorden Burke
Office Assistant
Jorden is one of our longest serving members of staff in Future Directions' Support Services department. He completes stationery orders, and your go-to person for photocopying and scanning. He also makes meeting room bookings, sorts out our incoming and outgoing post, allocate PRISMs to managers, and process driving badges and ID badges. He also audits House Meeting minutes. If you have any queries, please call him on 0161 769 9051.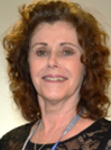 Linda Misell
Receptionist and Admin Support
Linda provides secretarial support to all houses and Marle House Staff and minutes the Operational Network Managers' meetings. On Thursdays and Fridays, she is our receptionist at Marle House and one of the first people to greet you on arrival. If you have any queries, she'll be delighted to take your calls on 0161 769 9000.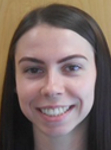 Jolie-Mae Lang
Receptionist and Admin Support
As Receptionist and Admin Support, Jolie is often one of the first people to greet you on your visit to Marle House. She also provides support for staff at Marle House such as booking rooms, typing, making sure all technology and equipment is in full working order from initial purchase to troubleshooting. She also assists the Office Manager with organising seasonal events. If you have any queries, please call her on 0161 769 9000.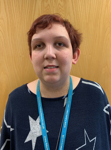 Meg Sykes
Volunteer Receptionist at Marle House
Meg is our Volunteer Receptionist at Marle House. She comes in on Monday, Tuesday, and Wednesday mornings. For many early risers, she is the first person they see on arrival, as she welcomes visitors to Marle House and answers the telephone. She also directs calls to the requested department and take messages. If you have any queries, please call her on 0161 769 9000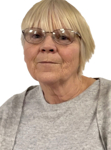 Bev Reynolds
Administrator, Stanley Grange
Bev is the Administrator at Stanley Grange and provides secretarial support to all Managers on site. She pulls reports for the managers on staff training and liaises with Abbi regarding the booking of courses and manages meeting room bookings when required. Bev also reports any repairs needed on site to properties, and supports the people we support to access workshops in the community. If you have any queries, please contact her on 01254 852878.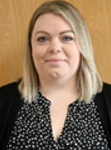 Hayley Smith
Project Support Officer
Hayley has worked in Health and Social Care for over eight years. She started her career as a support worker and over the years have progressed to various roles. Hayley is really passionate about people living the life they choose, facilitating positive outcomes and promoting person centred care. Her previous experience includes working with adults who have autism, learning disabilities and mental health needs as well as recovery services for alcohol and substance misuse.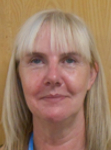 Diana Barton
Executive Assistant to Paula Braynion
Diana is Executive Assistant to Paula Braynion, Managing Director of Future Directions CIC, and undertakes a wide range of administrative, secretarial and diary management tasks for Paula and her team, to ensure the day runs as smoothly as possible. Diana also supports Future Directions CIC's Board and Executive meetings. If you have any queries, please call her on 0161 769 9000 or 07529 224487.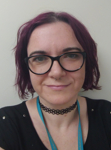 Rachel Wilkes
Quality Administrator
In her role, Rachel has set up and maintains the Governance information reporting process for all services on a monthly basis. These include compliance figures, also figures for mandatory training, and the Board of Directors monthly report, She also manages the agenda and minutes the monthly Governance meeting. She also manages the Service Audit Calendar to check our policies and procedures coordinate and minute the Relatives and Friends Meeting every six months.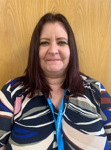 Paula Wood
Finance Controller
Paula joined Future Directions in March 2022 to oversee the values-led finance and payroll team. She has brought to the team a depth of knowledge, having worked in accounting and finance for over twenty years. Paula has previously worked in various services: private limited companies, a youth charity and has previously taught accountancy at college level to adult learners.
Her role involves supporting the Finance Director, cash and bank management, transactional management, finance systems, financial control, reporting and planning, developing systems and processes and payroll. You can contact her on 0161 769 9006.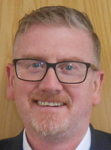 Ray Keeling
Credit Controller
Ray joined Future Directions in September 2021 as part of the Credit Control Team. His role involves liaising with Network Managers, Local Authorities, and NHS Trusts to ensure we accurately invoice for the services we provide, and receive payment of those services. Before joining Future Directions, he spent most of my career in debt recovery working for various law firms in Manchester city centre. If you have any queries, please contact him on 0161 769 9029.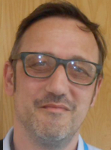 Andrew Crowther
Finance Assistant
Andrew joined Future Directions in May 2022. He works in our Credit Control department as part of our Finance team at Marle House. In his spare time, he enjoys spending time with his son and his partner, going for walks and watching Oldham Athletic FC. If you have any queries of a credit control nature, please telephone Andrew on 0161 769 9000 or his fellow colleague Ray on 0161 769 9029.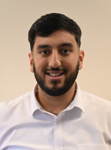 Nakash Ali
Finance Assistant
In September 2022, Nakash joined the Finance team on secondment from being a Personal Assistant at Poppyfields in Chadderton, Nakash joined the Poppyfield team in March 2021. In December 2022, he became a full time member of the Finance team.
During his time in Finance, he has worked on the weekly bank process, purchase ledger, agency database support, assistance on month end accounts and bank reconciliations. Most recently, you will see Nakash out visiting the houses as he bridges the link between the Finance team and the houses, offering Audit and Compliance visits around the Finance functions. He also supports and helps with the management of the agency database. If you have any queries, please contact him on 0161 769 9000.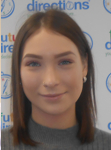 Charlotte Hall
Finance Assistant
Charlotte is working towards her Level 2 AAT and enjoying it very much. She joined the finance team after being a support worker for one of our Rochdale services. She found her previous role very rewarding, enjoying the transformational nature it had on the people we support. Charlotte says she is happy to work with the most approachable people and lives out the Future Directions values daily.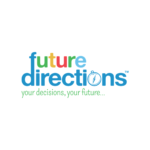 Sharon Morgan
Payroll Officer
Sharon started with Future Directions in October 2022 and works within the Payroll Department which she thoroughly enjoys. Her role includes: Setting up posts and rates in the payroll system, reviewing and processing of the monthly payroll and dealing with payroll queries. Sharon has a wealth of experience in providing payroll processing services with transferable skills of over eleven years from her previous employment. If you have any queries about your pay, please send them Sharon's way on 0161 769 9000.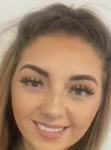 Charlotte Booth
Payroll Assistant
Charlotte joined Future Directions in January 2021, initially within the HR Department as part of the recruitment team. Charlotte thoroughly enjoyed her time in that role but after nine years working within recruitment, she was seeking a new challenge and change of direction in her career.
When an opportunity arose within the Finance team, she applied, was successful, and transitioned well into her new role. One that involves working on new starter paperwork, monthly/weekly bank pay and queries, payroll queries, Cintra logging in queries and other payroll tasks. You can contact her on 0161 769 9062.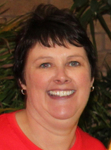 Chrissie Wall
Finance and Audit Officer
Chrissie's role in making sure our staff and people we support have great lives by her fiscal management skills. She does this by processing staff wages, dealing with benefit payments, and carrying out bank reconciliations for the people we support and household accounts. She also keeps our staff teams moving, by obtaining quotes for leased vehicles and solving car insurance issues. If you have any queries, please call her on 0161 769 9010.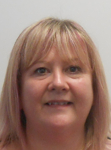 Julie Parkinson
HR Manager
Julie enjoys her role as Human Resources Manager, supporting managers and staff with disciplinary hearings, grievances, absence, welfare meetings and reviews. She is part of our HR team that organise recruitment events with team managers, co-ordinates interviews and processes relevant recruitment checks and paperwork. She also deals with staff queries relating to maternity, paternity, personal details, pay and contracts. If you have any queries, please call her on 0161 769 9053.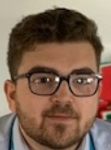 David Foster
HR Officer
David's role entails offering support to managers on Disciplinary, Grievances, Probationary Reviews, Absence Management and Wellbeing. Also queries on Pay, Holidays, Contracts or Personal Details changes which can be resolved by calling him on 0161 769 9075. In his role, he conducts Day One of the Company HR Induction, which looks at key policies and procedures within Future Directions CIC, and our staff benefits. David loves his role and being with his fellow colleagues.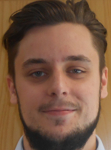 Adam Taylor
Senior Recruiter
Adam has worked within the recruitment industry for all of his professional working life and found the challenges and rewards of recruitment a motivational factor in achieving our collective goals. Adam coordinates the recruitment activity for our services in Greater Manchester. This includes advertising vacancies, shortlisting candidates, booking and managing the interview process and planning recruitment events to find values driven staff! If you have any queries, please call Adam on 0161 769 9075.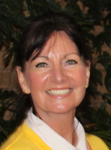 Abbi Rose-Dalziel
Staff Training Coordinator
Abbi's role includes arranging suitable staff training courses, whether additional college courses or continuous professional development by means of e-learning courses. This includes bookings, reporting as required by Team Managers, Network Managers, and Service Development Managers. She is also a minute taker for monthly Training and Development Team meetings and weekly Network Manager Meetings. For queries about your training, please contact her on 0161 769 9050.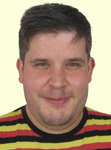 Stuart Vallantine
Social Media Marketer and Designer
Stuart's way of showing how the people we support live great lives is via Future Directions' social media updates. He maintains our social media pages, adds content to our website and blog, and designs publicity material for community events. With our Music and Creative Activities Lead, he also runs Fun Time Friday and the Stronger Together Community Choir and Open Mic sessions. Please send your stories for our social media on 07410 981601.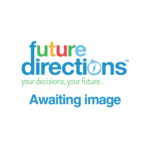 Carrie Clayton
Finance Administrator
Carrie's role is to support the finance team with administrative tasks. Carrie joined the team in June 2023 and is working predominantly with the Benefits team in administrative support, assisting with bank mandate set up and amendments. She will soon be working with the Credit Control team working on reconciliations and further developing processes. You may see Carrie from time-to-time on Reception as she kindly covers in support of the wider FD team. Carrie also assists with email access requests for staff, her contact number is 0161 769 9082.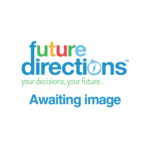 Liv (Olivia) Roberts
Finance Assistant
Liv joined Future Directions in May 2023 as part of the Purchase Ledger team, Liv brings to the team knowledge and experience having worked as a ledger clerk for over five years. Her work includes supplier invoice processing, production of the payment runs, credit card reconciliations, household expenses and various other tasks including purchase ledgers.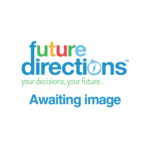 Sarah Harper
Finance Administrator
As Finance Administrator, Sarah's role is to support the wider finance team with administrative tasks. However since Sarah joining us in June 2023 she has shown a keen interest in supporting the payroll team, Sarah now works on tasks, such as the weekly bank and payroll system checks. She has brought to the team her attention to detail and administrative skills developed from her experience from working in GP surgeries and pharmacies. You can contact Sarah on 0161 769 9027.