Training Provided by the SPICE Team
We have a training team who provide training to various organisations including universities, social care provides, the police, NHS and other organisations.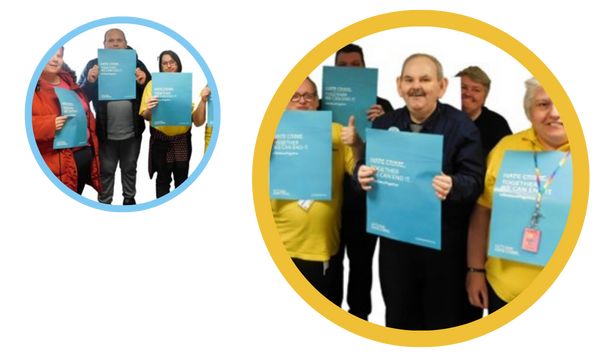 All the training is co-designed and delivered by people with learning disabilities, who have direct experience of the issues they are discussing.
They are supported by professionals who have a wealth of knowledge and experience of working with people with disabilities.
SPICE provide teaching sessions to Future Directions staff, and we have developed a strong partnership with Salford University and regularly contribute towards Social Work courses and the BSc in Integrated Practice in Learning Disabilities Nursing & Social Work course. Teaching sessions include:
Introduction to Learning Disabilities
Communication
Advocacy
A History of Learning Disabilities
Growing Older with Learning Disabilities.
Autism
The University gain the knowledge and insight that comes from involving people with lived experiences, and SPICE benefit from getting paid employment, as well as a host of other benefits such as increased confidence, meeting new people, feeling valued and respected, and knowing that their views matter and are making a positive difference.
The partnership has strengthened over the years and has stimulated a changing culture and ways or working that promotes a shift in the balance of power to give greater choice and control for people with learning disabilities.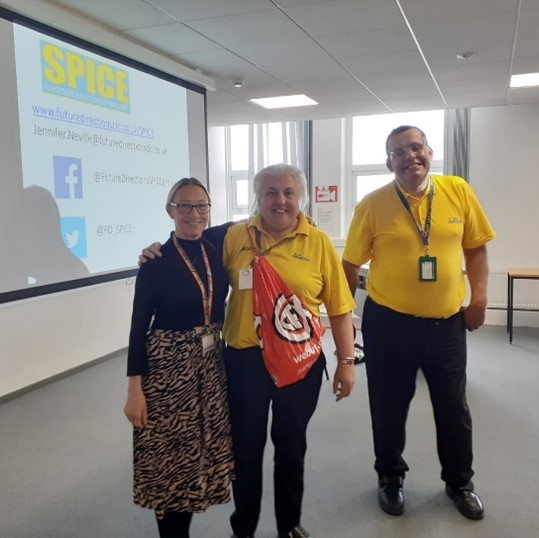 What Salford University say about SPICE:
Our students are training to be learning disabilities nurses and social workers and they find the sessions when members of SPICE come in invaluable. SPICE are involved in helping us recruit the right students for the programme. All the SPICE members have their own unique story and way of working, and the students find that their stories and teaching provide powerful messages that stay with them throughout their training.
– Sarah Kennedy
Learning Disability Nurse Lecturer
BSc (Hons) Integrated Practice Learning Disabilities Nursing and Social Work