Ref No: NEW_FD_SSLEV
Location: Levenshulme, Greater Manchester
Hours: 16 – 40 Hours (Part and Full Time Hours Available)
Salary: £23,777 Per Annum
Closing Date: 31st December 2023
Interview Date: 31st December 2023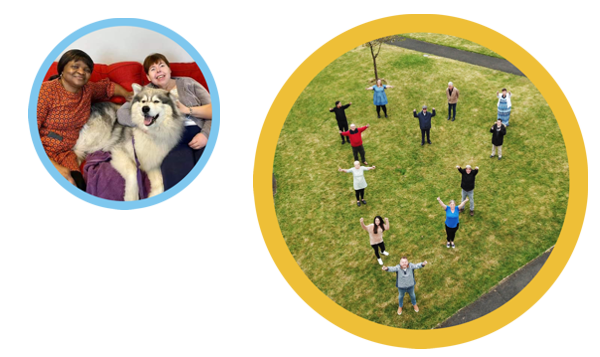 Mental Health Support Worker – Male Only
Main Duties and Responsibilities
Future Directions CIC have an amazing opportunity to join our team in Manchester (M19)
Salary – £23,777 Per Annum
Full and Part Time Hours Available
Full training plan provided
This is a perfect opportunity for a person centred individual who enjoys going the extra mile, by supporting people to fulfil their lives to the full. We are seeking hardworking, values driven people to provide the best support to the people supported, so that they can live their best lives!
Our Service
Our service in Manchester (M19) is home to up to six individuals, who all have some form of learning difficulty and/or mental health needs. In addition, the people we support within our service do have some complex needs, which means no day will be the same and this can be challenging at times. Hospital provisions will play a key part within this role for the successful applicant; therefore, the ideal candidate will need good communication skills, time management and patience, to provide the best support possible.
The ideal candidate will have experience working with complex behaviour and mental health, and have the ability to remain calm, composed and confident to deliver the best support. Due to the nature of the role and its complexity, we are looking for individuals who enjoy a challenge and can be creative and adaptable, so that the needs of the people we support are met, so they can live life to the full, be happy, and safe.
What our people we support love to do!
Our brilliant people we support love nothing more than a singalong on the karaoke, playing board games, arts and crafts and a short break away. We also have some individuals who are key members of our SPICE group, therefore providing encouragement and guidance will be essential so they can continue to be key members. Our amazing individuals are also working towards creating a healthier lifestyle, therefore meal preparation, support and guidance will be critical to maintain this.
The Role
This dynamic role will also require successful candidates to help and support with some personal care duties, household chores and meal preparation. Each day will certainly be different, as we encourage the people we support to be independent, by attempting to gain paid or voluntary employment. A key aspect of the role will include, providing emotional support and regulate emotions, so that the people we support feel safe and supported.
The ideal candidate will be fully flexible so we can continue to support our people around the clock. Providing the best possible support for our people is a priority for us at Future Directions CIC, and we need to maintain that their needs are met.
Shifts will include; Early Mornings, Late Evenings, Sleep in Shifts and Waking Nights shifts (Sleep in and Waking Night Enhancements). Please note – All successful applicants must be fully flexible to do all required shifts. An Enhanced DBS will also be a requirement and all successful candidates will have had all Covid-19 Vaccinations, unless exempt.
Our Mission:
Future Directions is a Community Interest Company that works with individuals, families, commissioners and local communities to design and deliver personalised services; enabling individual choice and control to achieve fulfilled lives.
Our Values:
To put people first.
To be transparent.
To go the extra mile.
To be creative.
To be adaptable.
Our Objectives:
To engage individuals, listen to their needs, wishes, and support them to live a life they value.
To work alongside individuals so they grow and feel valued.
Employ, develop and value capable and understanding people.
To build a growing sustainable business driven by our values.
Interviews to be arranged at a later date.
All successful candidates will be required to complete a full induction, which will take place in Chadderton, Oldham (OL9). This is a nine-day induction (over three weeks) and we require all successful applicants to attend all days. Social Distancing will be adheared to and hand sanitiser and face masks will be provided.
Request a call
Do you want to learn more about our amazing roles? To find out more, please insert your details below and a member of the recruitment team will drop you a call!