Ref No: FD_SGAR
Location: Samlesbury (PR5)
Hours: Full/Part Time
Salary: £11.40 p/h
Closing Date: 31st December 2023
Interview Date: 31st December 2023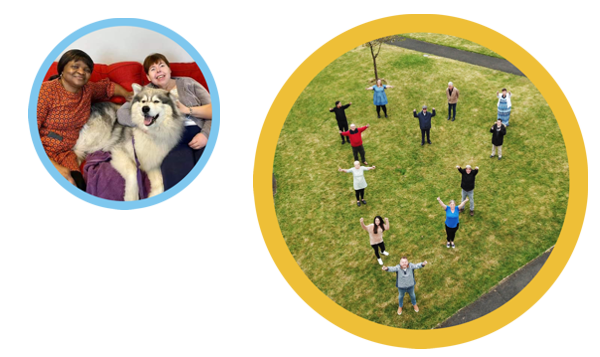 Mental Health Support Worker
Main Duties and Responsibilities
Rated by employees as 4.5 stars on Indeed, Future Directions offer a rewarding and exciting opportunity to join our team.
Our values: Put People First, Be Transparent, Go the Extra Mile, Be Creative, Be Adaptable
Do you want to work for an organisation that has been rated OUTSTANDING by the CQC and awarded Best Employer of over 250 staff by Skills for Care 2020?
Future Directions CIC have an amazing opportunity for Values Driven Staff to join our team in Samlesbury, Preston.
What We Can Offer You!
Salary – £23,777 Per Annum (£11.40ph)
28 Days Annual Leave Including Bank Holidays
Free shuttle bus to and from location from some areas
We want to support our employees to achieve a great work life balance and we can consider a variety or working patterns and hours
Access to employee assistance programme to support your health and wellbeing
Annual Pay Reviews
Want to develop your skills and knowledge – access training and development opportunities including a range of apprenticeship programmes
Occupational Sick Pay Scheme following completion of probationary period to ease financial worries
20% Pay Enhancement for working Waking Nights
Pay Enhancements for working Bank Holidays over Xmas and NY period
Contributions to meals as per service policy to create a social experience
Access to an easy to use Refer a Friends Scheme
For information on all other additional benefits please visit our website
Future Directions CIC have an amazing opportunity for people centred individuals who enjoy going the extra mile. We have Support Worker/Personal Assistant Vacancies available in Samlesbury, Preston, where our aim is to help, support and creating meaningful lives for the people we support. We are seeking hardworking, values driven people to provide the best support to the people supported, so that they can live their best lives!
Our Services
Our Services in Samlesbury is home to the lots of amazing people we support! The people we support have a range of disabilities across our services/homes, which can range from complex to minor. Some of the people we support will require hands on support, and other support could be minimal. However, we always have the same goal, which is to provide the best person centred care possible, to make all of the people we support feel safe, supported and happy.
Within some of our services, manual handling may be a requirement, however all training will be provided in order to carry this out safely and professionally. Our Samlesbury service have a diverse range of needs, where certain equipment will be necessary to provide the require support.
The Role
This active role will also require successful candidates to help and support with personal care duties, household chores and meal preparation. A good sense of humour is essential for this role as the people we support will keep you on your toes and always try to amuse you. The successful candidate must be caring, have good communication and have the ability to adapting changing health needs.
The ideal candidate will be flexible so we can continue to support our people supported around the clock. Providing the best possible support for our people is a priority for us at Future Directions CIC, and we need to maintain that their needs are met.
Shifts will include; 8am – 10pm, Sleep ins and Waking Night shifts (Sleep in and Waking Night Enhancements).
This is a Mental Health role but we would welcome applicants with a background as experienced care workers or care assistants.
Our Mission:
Future Directions is a Community Interest Company that works with individuals, families, commissioners and local communities to design and deliver personalised services; enabling individual choice and control to achieve fulfilled lives.
Our Objectives:
To engage individuals, listen to their needs, wishes, and support them to live a life they value.
To work alongside individuals so they grow and feel valued.
Employ, develop and value capable and understanding people.
To build a growing sustainable business driven by our values.
All successful candidates will be required to complete a fully paid induction, including travel expenses, which will take place at either  Stanley Grange, Samlesbury (PR5) or our training centre in Chadderton, Oldham. This is a 7 day induction and we require all successful applicants to attend all days.
Request a call
Do you want to learn more about our amazing roles? To find out more, please insert your details below and a member of the recruitment team will drop you a call!